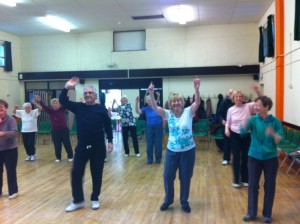 TUESDAY
Hewitts,
35-37 South Street, Emsworth, PO10 7EG
1.30-2.30 pm – in community hall behind the cafe kitchen
Canoe Lake Leisure Pavillion
St Helen's Parade, Southsea, PO4 9RF
2.45-3.45 pm – in the Studio
WEDNESDAY
Buckland Community Centre, Malins Road, Buckland, Portsmouth, PO2 7BT
1.30-2.30 pm – in the large hall
THURSDAY
Somerstown Central Community Hub
Winston Churchill Avenue, Portsmouth, PO5 4JJ
12.30-1.30pm – ask for Sally.
FRIDAY
Leigh Park Community Centre
Dunsbury Way, Havant, PO9 5BG
10.45-11.45 – in main hall
A chair based/standing class to music, encouraging movement, whilst strengthening the body and helping with falls prevention.  No floor work, but exercising whilst standing is definately a goal!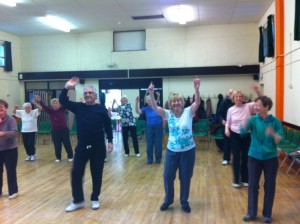 For more information or to book a class, contact Sally 07711 769349 or
Jacqui 07716 730230